Google's new Online Gaming platform has been launched since November 19th. Google's bold and expensive move, called Stadia, is about to change the gaming realm by eliminating the need for Game consoles and PC.
For those who don't know much about how the new platform will work, they can watch the presentation video from the official channel.
Service availability is limited to a few countries at present, with the US and European continent being the big bet for Google. Currently only Premiere Edition is available, a version of the service that comes to Europe (Not all countries) at € 129, offering a  three month Stadia Pro subscription
including Stadia Controller and Google Chromecast Ultra to the package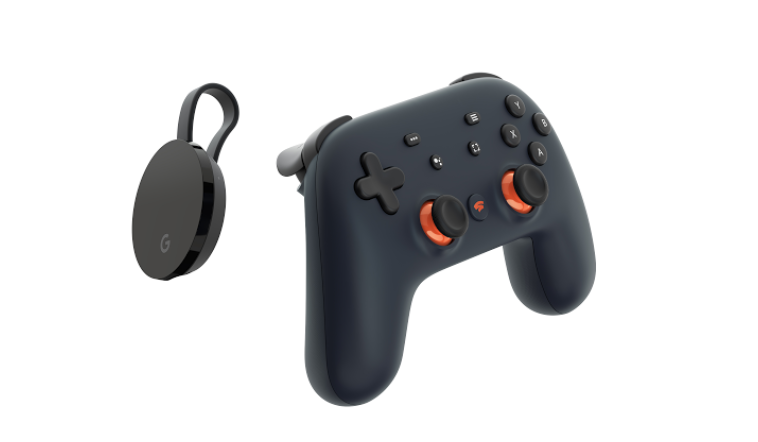 According to the company announcements, a good connection is enough to have a great experience even with the most demanding games available.
Worth it?
At present, everything is showing that the service is still in the experimental stage. Many users report long delays in response to the controls from the controller, several problems with the android application while the IOs version isn't working.
It is likely that the company is constantly upgrading the service, but even if it reaches the levels it has set, we find it difficult to remove traditional PS4, PC and XBOX users from their habits.
In 2020 we expect to expand to more countries in an effort to gain more market share as it adds new Servers. At the same time we are looking forward to the release of the basic package, which will offer a free connection to the service, but without the free games and discounts it will provide to Premier Edition holders, and with limited maximum resolution.
A rather ambitious, and at the same time a costly, bet from Google, which in our opinion still has not frightened Sony or Microsoft. Whether it will follow the destiny of several applications of the company, that were canceled during those last years, we can not know. However, we are of the opinion that the launch was in a hurry, forcing several users to pay to take part in an extensive Google Beta Test.
---
IPVanish VPN can protect your privacy and what you see on your device in the best way. Find the plan meeting your needs in our affiliate link here