Beelink SEA I is the first Android TV Box able to record from an external HDMI source with an HDMI IN port!
Freektab, which we have talked about in the past, is a rather useful forum. Feel free to experiment with your English-version Android TV box, but mind you that you may risk spoiling it unless you follow a step correctly or your model is compatible. Beware of fake clone Android TV boxes!!!
We should always ask any questions we may have in the forum to be kept informed about the ROM we want to try.
The custom ROM for Beelink SEA I 2/16 or 2/32 by Superceleron can be found here
To install it, we need this program here, a USB male to male cable, and a Windows operating system.
Let's go through the ROM installation process:
Download and save the ROM on your computer
Download the program mentioned above.
Launch the setup.exe of the program as Administrator to install it.
Launch the rtumdfsample.exe program
Click on "Open" to specify the location we have stored on the computer's ROM .img file.
In Flash Type, select EMMC
Click on "Show info dlg"
Select the "only firmware upgrade" only
Click on the red globe with the arrows, and wait until it reaches 100% and the green Android icon appears.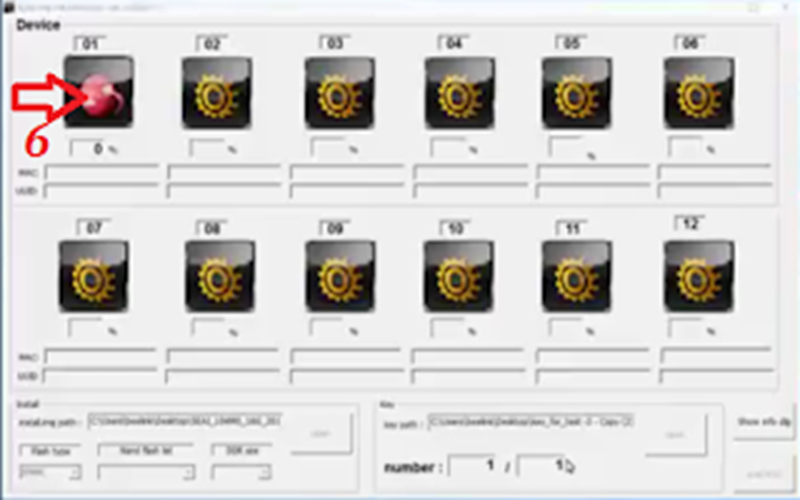 Enjoy this nice Custom ROM!
Caution!!!
We found it and shared it with you, but please make sure you use your receiver at your own risk
Find the best price for Beelink SEA I on the affiliate links that follow because there are two models:
Beelink SEA I TV Box Realtek 1295 Quad Core CPU – EU PLUG 2GB+32GB
Beelink SEA I TV Box Realtek 1295 Quad Core CPU – EU PLUG 2GB+16GB